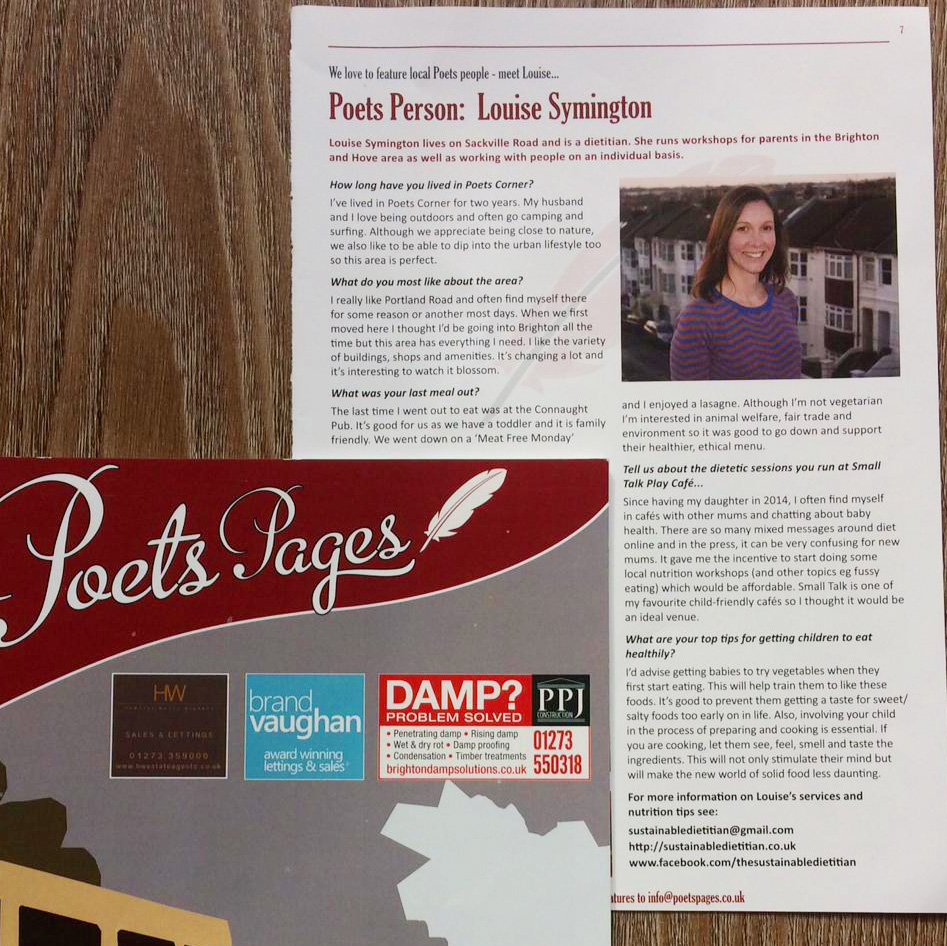 I was featured in local Hove magazine Poets Pages as an experienced dietitian launching a freelance career in the area.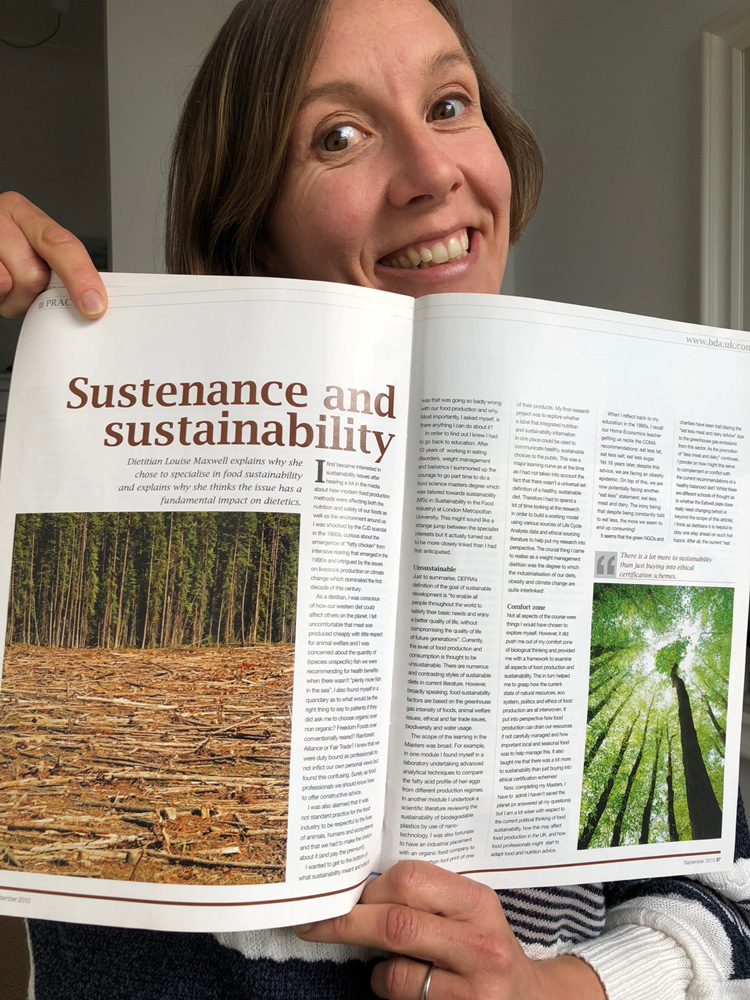 I was on of the first ever Dietitians to write about the link between our profession and food sustainability in Dietetics Today back in 2010.
This was a new and exciting area that has grown so much in the past 8 years.